Nov 28, 2022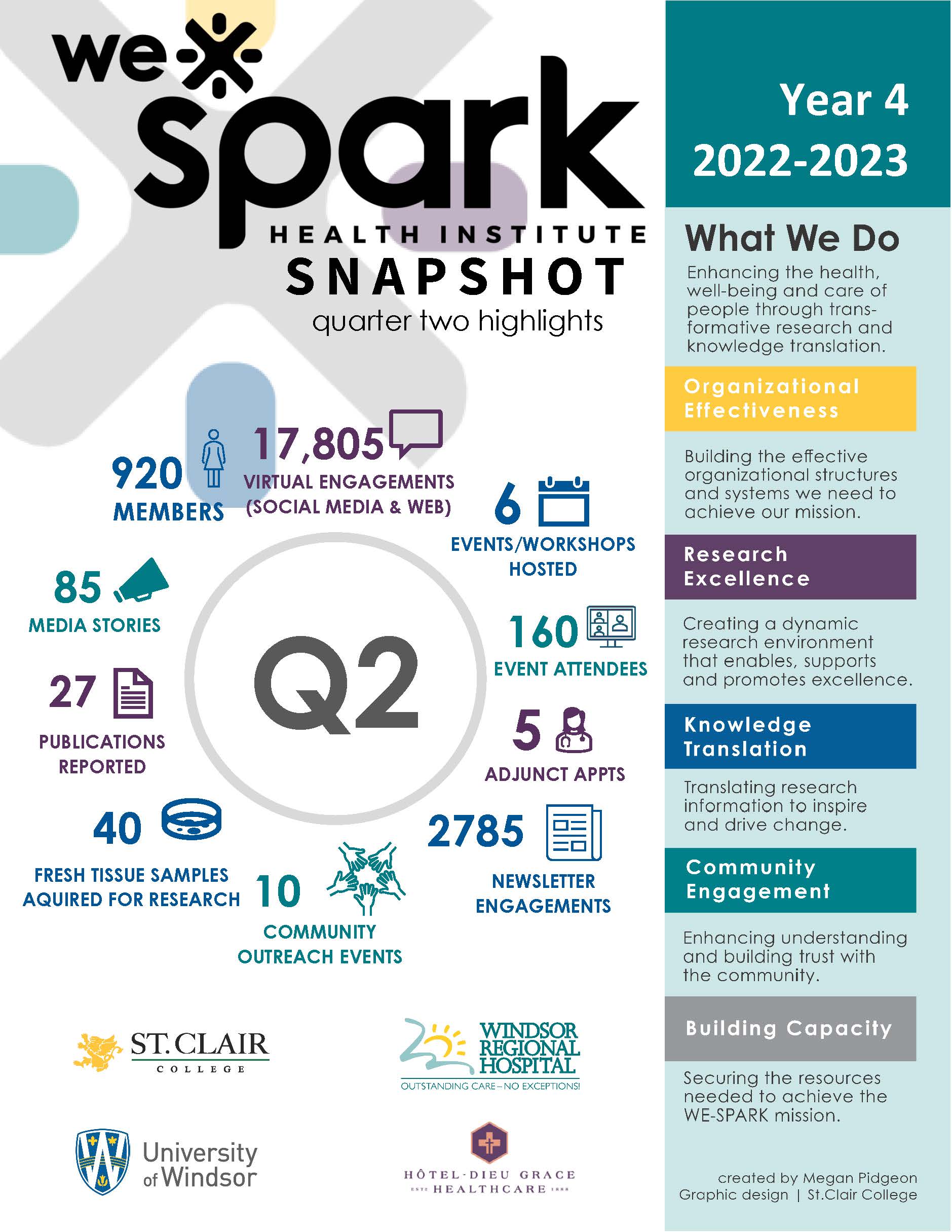 WE-SPARK Health Institute has released its Year 4, second quarter report, highlighting key accomplishments from August 2022 – October 2022:
$6.9M in new research funding reported by members;
a new Innovation Hub to create a network of health care innovators;
collected 40 patient tissue samples, re-launching fresh tissue trials in Windsor-Essex;
12 new members onboarded to its Student Volunteer Network;

10 face-to-face outreach events; and
six events & workshops including a Think Tank and three WE-SPARK After Dark events, with 120 participants.
WE-SPARK quarterly reports communicate outcomes and provides accountability to its members and the Windsor-Essex community.

All quarterly reports can be found here.