WE-SPARK Health Institute is committed to provide a diverse,inclusive,and supportive environment for underrepresented minority groups."Evidence clearly shows that increasing equity,diversity and inclusion(EDI)in research environments enhances excellence,innovation and creativity.EDI policies and practices strengthen the research community,as well as the quality,social relevance,outcomes and impacts of research."(University of Windsor,Office of Research and Innovation Services)
Land Acknowledgement
We acknowledge the presence of the People of the Three Fires Confederacy (Ojibwe, Odawa, Potawatomi and Huron/Wendat) and the importance of reconciliation. Health research and care can benefit from a deep appreciate of the past and present healing practises of Indigenous people. There is urgency for health research, care, and training to meet the needs of Indigenous communities in Canada; WE-SPARK is dedicated to such positive action.
WE-SPARK Reports and Plans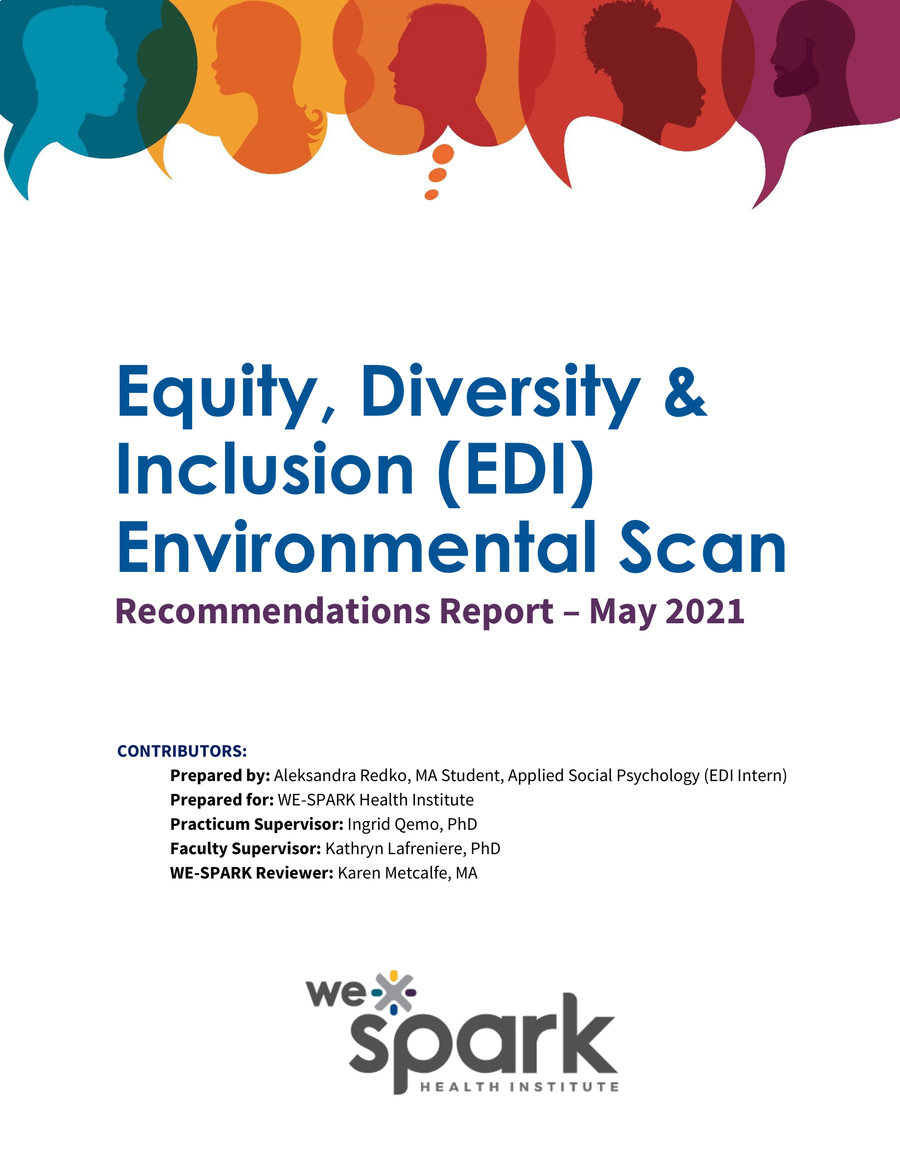 Cliquez sur l'image pour voir notre analyse de l'envrionment EDI en français.
Transduction par: Adam Renaud & Jordyn Tocco, Bénévoles chez WE-SPARK
Email: ediwesparkhealth@uwindsor.ca
For questions or more information about our EDI Action Plan,get in touch with us today.
Resources of Interest
University of Windsor Office of Research and Innovation Services
The Tri-Agency Directory of EDI Resources
Canadian Institutes of Health Research EDI Resources
Social Sciences and Humanities Research Council EDI Resources
National Sciences and Engineering Research Council of Canada EDI Guide for Applicants
American Psychology Association (APA) Inclusive Language Guidelines