To enable and advance health research in Windsor-Essex, WE-SPARK is focussed on increasing competitiveness in major granting competitions and on building an academic healthcare culture for our region. The WE-SPARK Grants Program ensures there are dedicated grant opportunities to support local researchers at all stages of their career.
Grant Review Process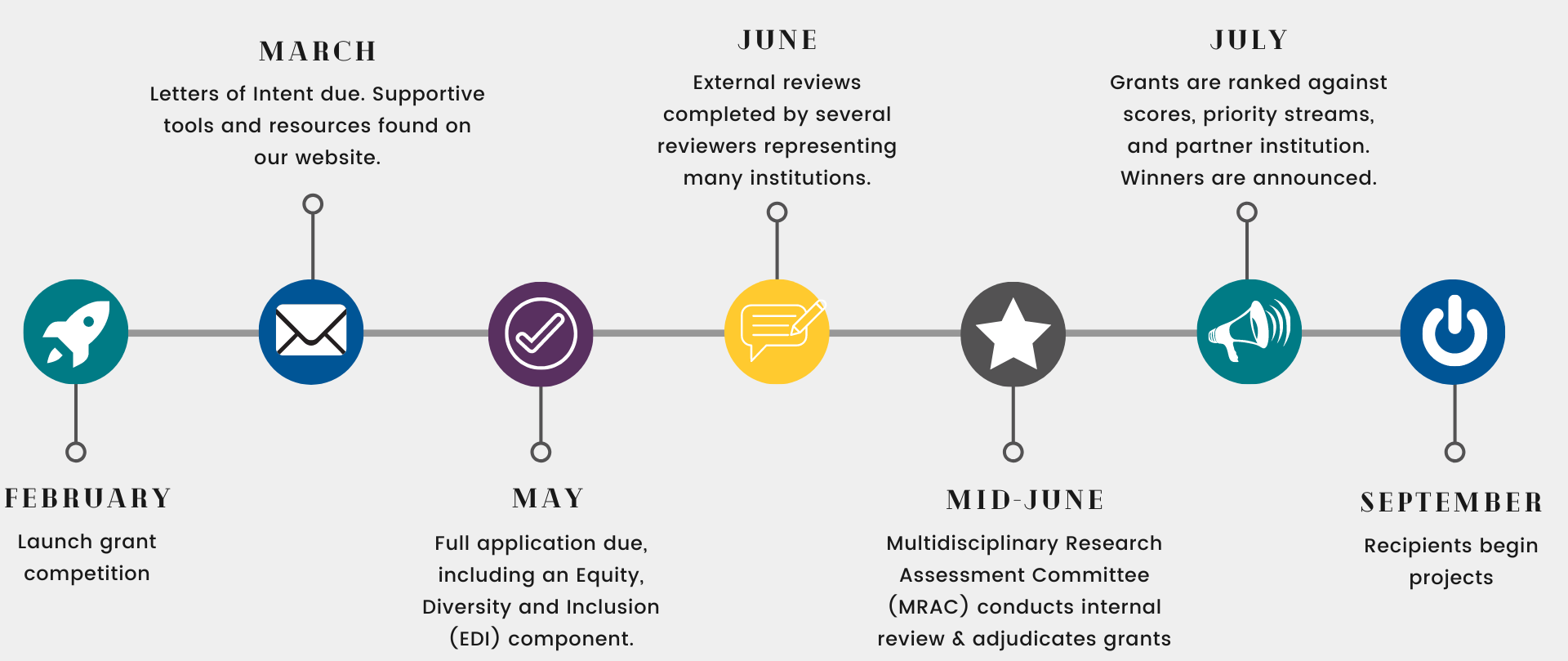 ---
The WE-SPARK Incentive Grant Program was established to support health research projects that have been unsuccessful towards recent external National/ International health funding competition and will be resubmitted to subsequent application rounds.
The WE-SPARK Igniting Discovery Grants Program was established as an annual grant program to invest in emerging, innovative and novel health research and education projects that are aligned with WE-SPARK HEALTH Institute's mission and strategic priorities.
The Igniting Discovery Grants will provide source funding to promote the development of early-stage, innovative health research and health education projects in Windsor-Essex. These projects may include studies related to emerging topics in health, addressing gaps in healthcare needs, igniting new health ideas, generating and disseminating knowledge, and sparking collaborations. The intent is to:
Provide new research teams/ research programs with support to pursue quality projects.
Encourage exploratory and discovery-oriented projects.
Boost collaborations among WE-SPARK HEALTH Institute's partner institutions, as well as other collaborations in the Windsor-Essex community and beyond.
These grants are intended to provide seed funding which could potentially be leveraged to generate interest and eagerness in the Windsor-Essex health research environment, result in practice changes and/or policy reform, create a wider and all-encompassing health research portfolio in Windsor-Essex, and obtain new funding from other sources. Proposals must also describe a clear plan for knowledge dissemination and future plans following the grant period, including plans addressing how results will be leveraged.