WE-SPARK Health Institute is driven by our mission to enhance the health, well-being and care of people through transformative research and knowledge translation. Read our Impact Reports to learn how we are together to achieve this.

For archived Windsor Cancer Research Group reports, and to read WE-SPARK program partner reports, please click here.
Impact Reports
Annual Impact Reports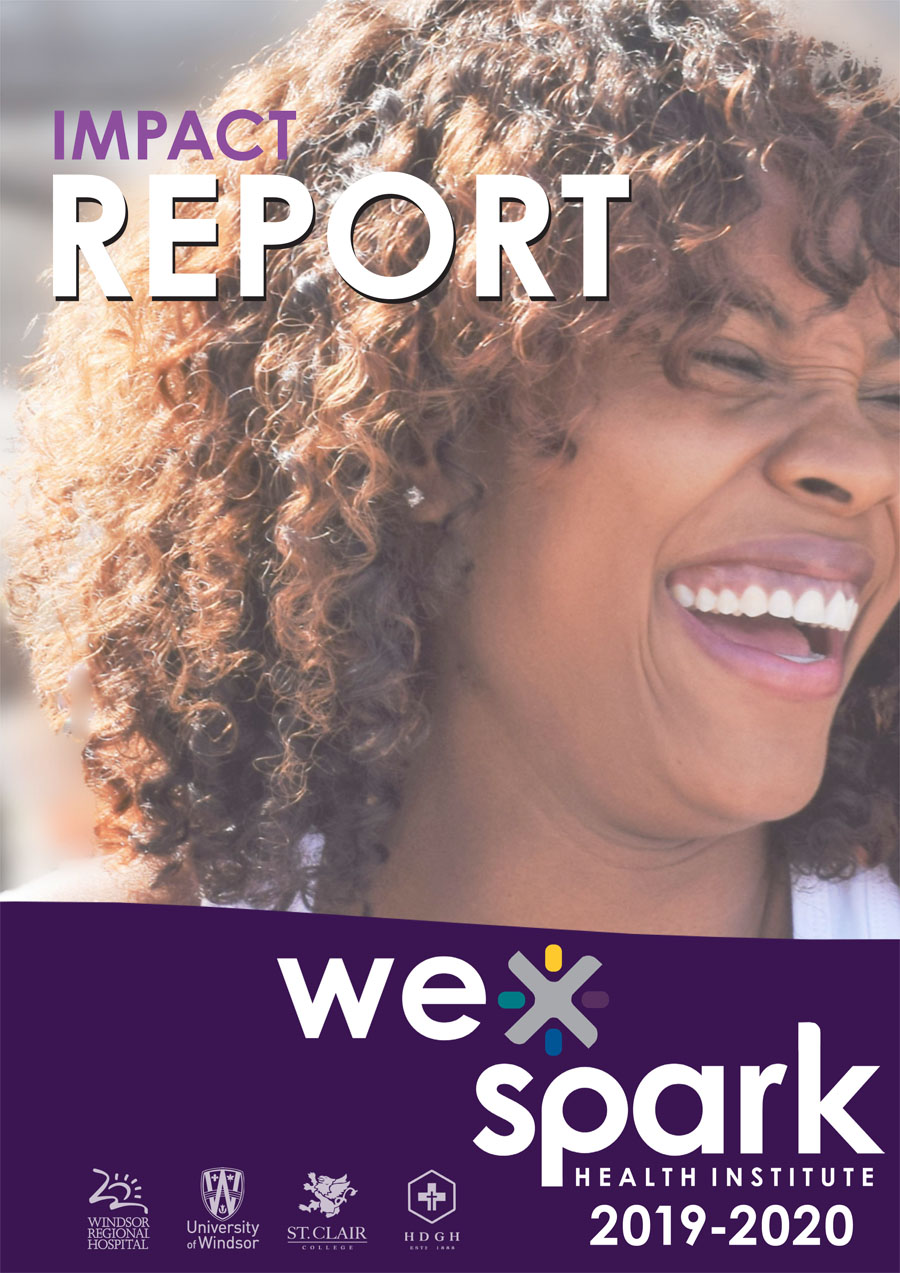 2019-2020 Impact Report
The theme of our first impact report - Uniting Strengths - showcases the unique strengths each of our partners brings to advancing health research, and demonstrates the power of collaboration.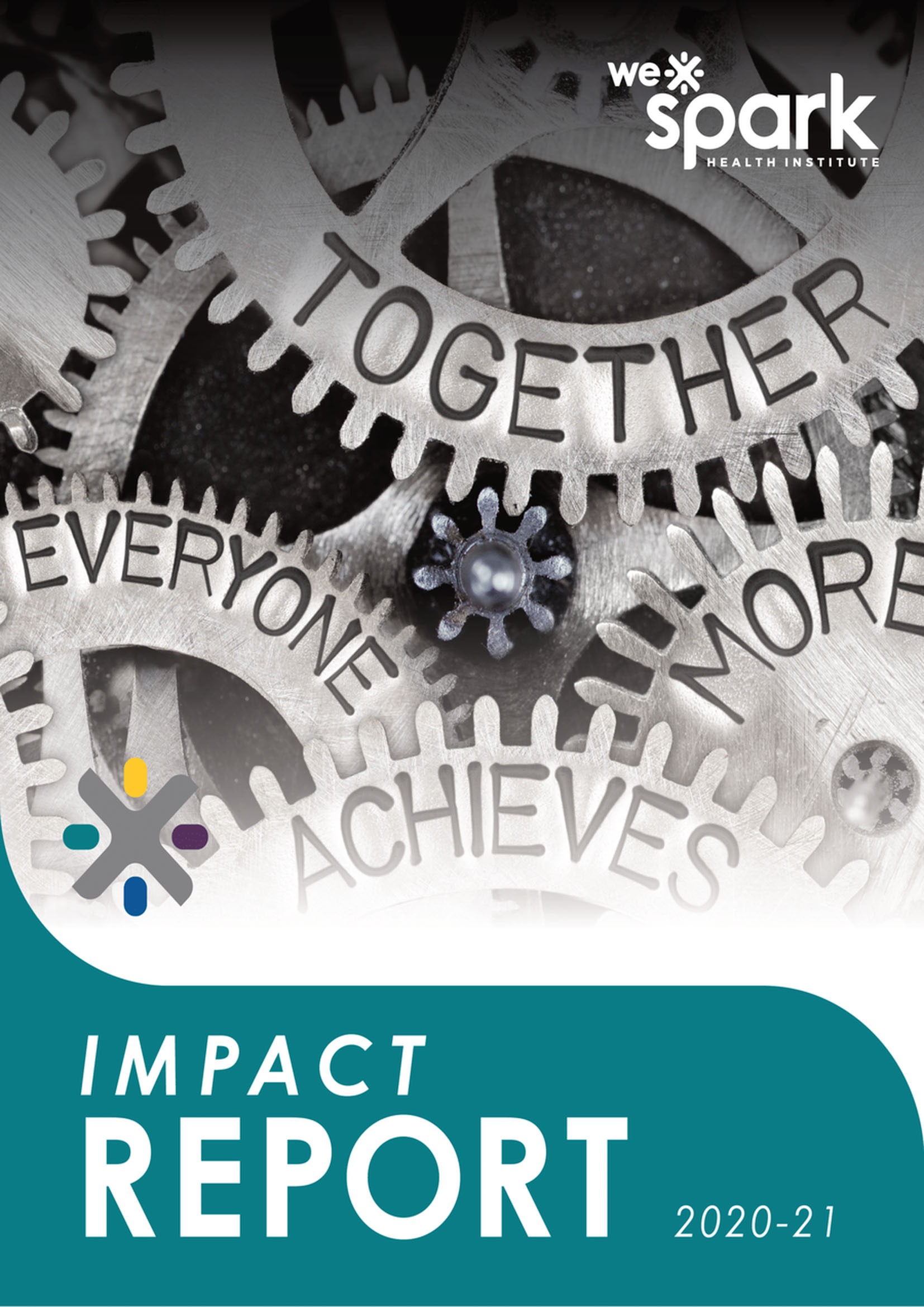 2020-2021 Impact Report

The theme of our second impact report - Achieving More, Together - showcases what we can accomplish when we bring together health research strengths, expertise and infrastructure from across Windsor-Essex.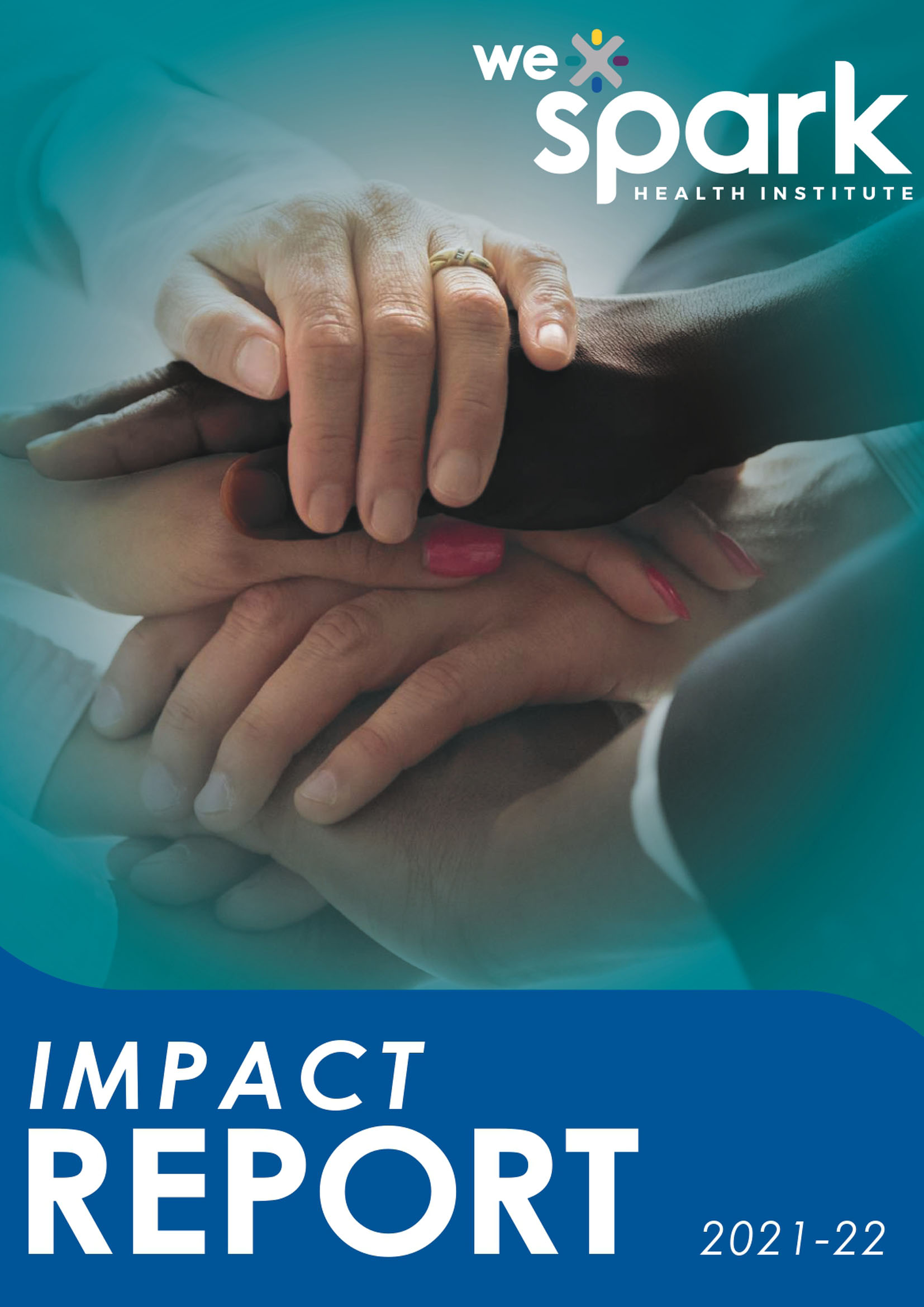 2021-2022 Impact Report

The theme of our third impact report - Succeeding Together - showcases our outcomes as a result of our commitment to support research excellence, innovation, and creativity in Windsor-Essex.

Quarterly Reports

2022-2023


















































2021-2022


2020-2021