May 18, 2022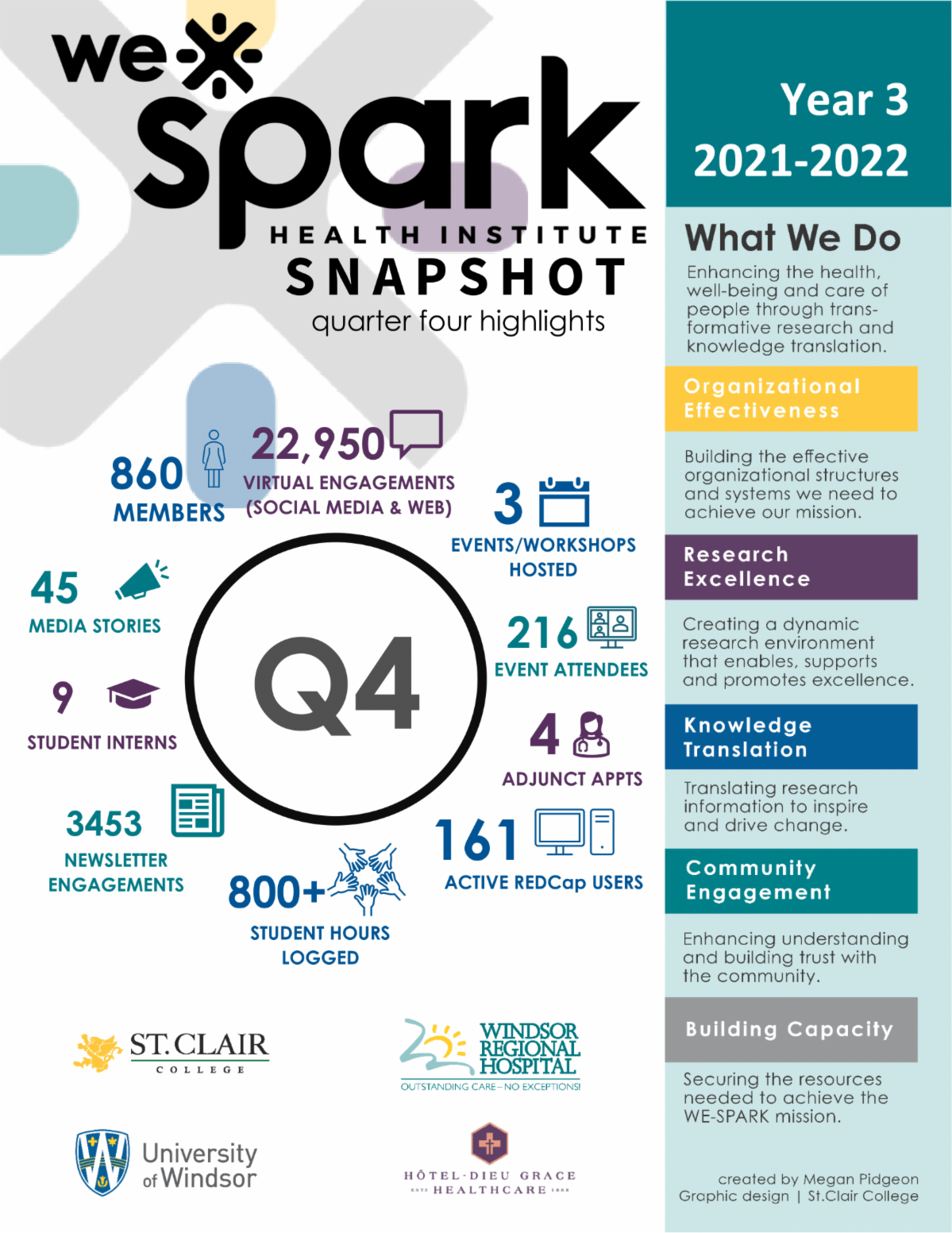 WE-SPARK Health Institute has released its 4th quarter report, highlighting key accomplishments from February – April 2022, wrapping up its third year.
Highlights include:
• added 54 new members for total of 860 members;
• doubled its Student Volunteer Network to 54 students, logging over 800 hours this quarter;
• launched a local grant competition with 30 Letter of Intent submissions;
• hosted two think tanks with 86 participants. Highlighted success from past think tank presenters including $432,000 in grant funding;
• increased active users of REDCap (Research Electronic Data Capture) platform by 20%, with over 10,000 records / participants, up 26% from Q3;
• facilitated four adjunct appointments in the Department of Biomedical Sciences University of Windsor to support local physicians and healthcare providers to build their research programs;
• hosted "Cheers to Hope" event to feature local research and raise support for grants programs; debuted a video showcasing the unique Windsor/Essex research environment; and
• initiated an environmental scan into Health Innovation Parks, working closely with the new Windsor/Essex hospital system project to align infrastructure planning.
WE-SPARK quarterly reports communicate outcomes and provides accountability to its members and the Windsor-Essex community. The institute is a partnership between Hôtel-Dieu Grace Healthcare, St. Clair College, the University of Windsor and Windsor Regional Hospital designed to take healthcare to the next level through research. All quarterly reports can be found on its website.