The WE-SPARK Student Network is a collaborative and interdisciplinary team of post-secondary students working to support and advance local health research. WE-SPARK works with our students to match them with projects that align with their interests and best suit their talents, skills, and/or needs. WE-SPARK also facilitates self-initiated projects, giving students the tools and guidance required to actively move research forward in Windsor-Essex. By integrating students in our efforts, we train the next generation of researchers and create a network of students engaged in research and innovation.

---
Our Impact
Updated quarterly - last updated on Jan 31, 2022.
---
Explore Opportunities
Our Student Network is open to all post-secondary students from the University of Windsor, St. Clair College, and Schulich School of Medicine and Dentistry (Windsor Campus). Applications are reviewed in January, April, and September.

Potential Volunteer Roles:
Data entry, collection, and analytics
Outreach events and public education
Digital communications
Literature reviews and proposal writing
Training and organizing volunteers
WE-SPARK uses a request form where our health researchers can submit projects for student volunteers. This is an opportunity for students to network with the research community, build technical and transferable skills, and gain experience supporting research and community parterships.
Some of our past projects
Video Creation for a new program Windsor Regional Hospital
Program Support with WECOSS at WECHU
Supporting a research project with Office of Research at Windsor Regional Hospital
Literature review for research project with Faculty of Human Kinetics at University of Windsor
Manuscript writing with Office of Research at Hôtel-Dieu Grace Healthcare
Community outreach participation with: Brain Tumour Foundation of Canada, Bladder Cancer Canada, Open Streets Windsor, Canadian Cancer Society, ChildCan
Social media campaign with Brain Tumour Foundation of Canada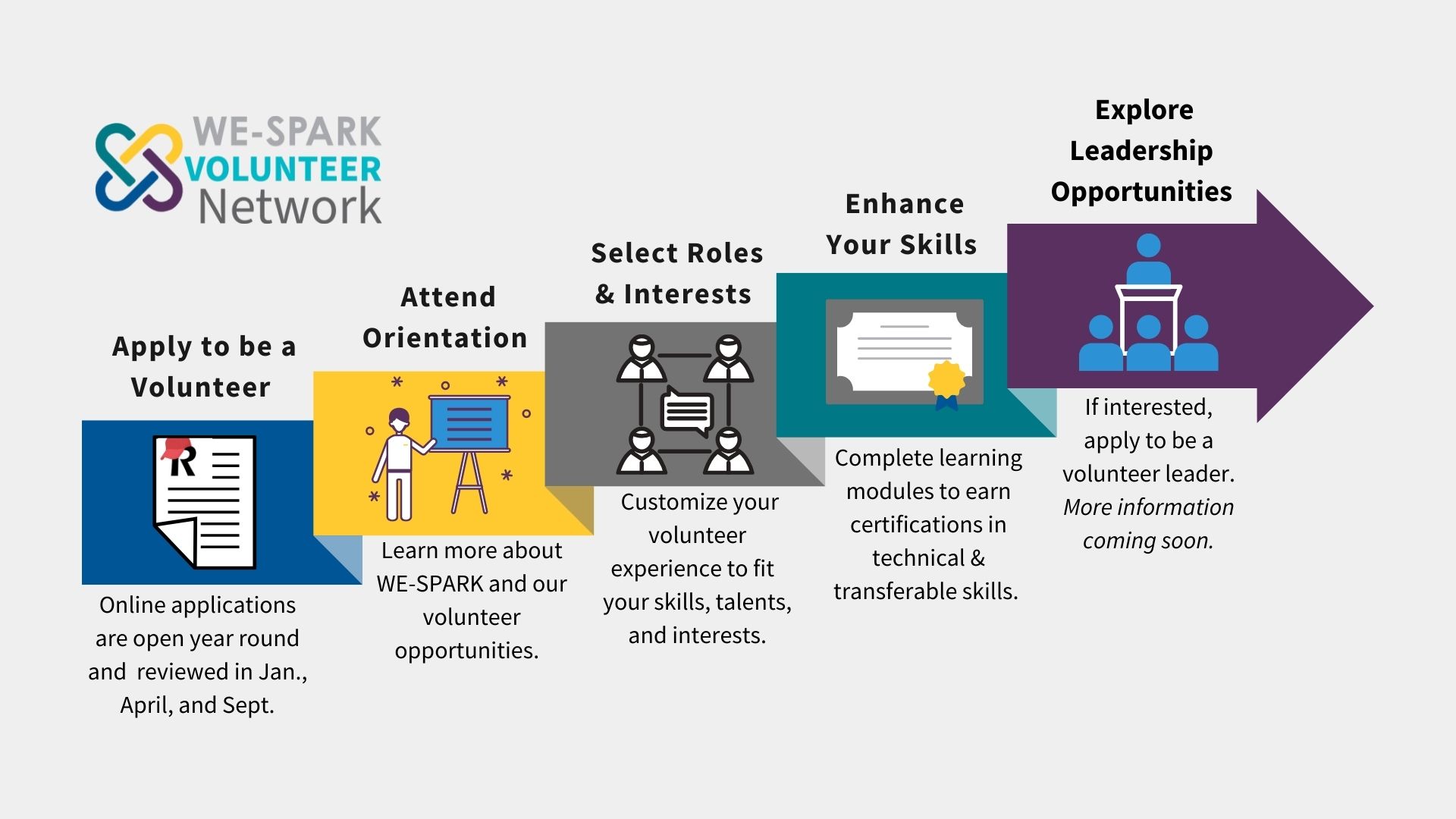 ---
Note: We are not currently accepting new student volunteers. Check back for updates!
WE-SPARK's Student Network was established to support health research and enhance public education in Windsor-Essex. Students are paired with you on a per-project basis to provide our students with a diverse range of unique collaborative opportunities. Affiliate groups and programs may submit a request to have volunteers participate in their projects or within their organization. Our students are trained in various areas and are ready to contribute to your projects. If you have any questions, please contact our Student Network Coordinator, Ryan Palazzolo, at palazzor@uwindsor.ca.