May 17, 2023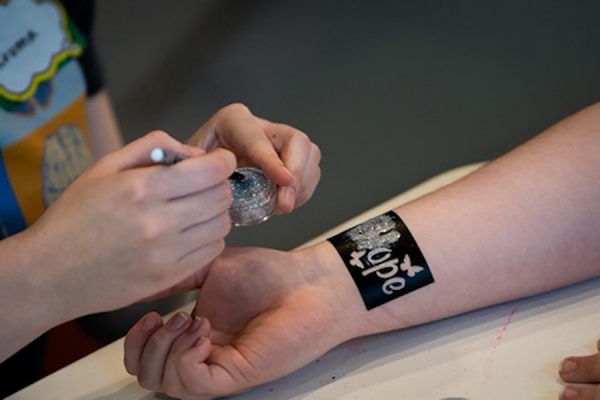 More than 65 brain tumour researchers, doctors, survivors, volunteers, and their family members gathered on May 11 at the Centre for Research Excellence (CORe) to tour the tumour research laboratory.
The tours were led by adjunct professor Dorota Lubanska, research associate in the biomedical sciences lab of Lisa Porter.
Master's candidate Alexandra Sorge said connecting with those affected by brain tumours has made an impact on her work researching glioblastoma.
"As any researcher would agree, it is easy to get caught up In the logistics of the science we do each day but events like these where we are able to connect with survivors — and those impacted by this life-altering illness — is a reminder of the real reason why we love the work we do," she said.
May is Brain Tumour Awareness Month in Canada, which aims to raise awareness about brain tumours, promote research, and support those affected by the disease.
Karen Metcalfe, assistant director of the WE-Spark Health Institute whose daughter Mckenna is a brain tumour survivor, volunteers her time to co-ordinate a walk in support of the Brain Tumour Foundation of Canada.
"This gathering and lab tour was an important opportunity to support all those affected by the disease, to show what research is taking place locally, and how national organizations help our local community," she said.
"Over the years, Brain Tumour Foundation of Canada has supported students and research projects in Windsor-Essex in the amount of $140,000. This gives tremendous hope to our local families."
The annual Windsor Brain Tumour Walk will take place on Saturday, June 17, at the WFCU Centre. More information can be found here.