At WE-SPARK Health Institute communicating health research, what researchers do and why it's important is critical to helping translating knowledge and findings into action.
Megan Pidgeon, a 3rd year student in the Graphic Design Program in the School of Media, Art & Design at St. Clair College filled a huge gap when joining the WE-SPARK team for a one-month internship providing marketing, media and design expertise.
Megan brought her expertise and passion to the table, helping on a number of special projects including WE-SPARK Quarterly Metrics Snapshots, stand-alone graphics and a portfolio of social media tiles. WE-SPARK is already taking advantage of her "Research Happens Here" badge across several of its platforms.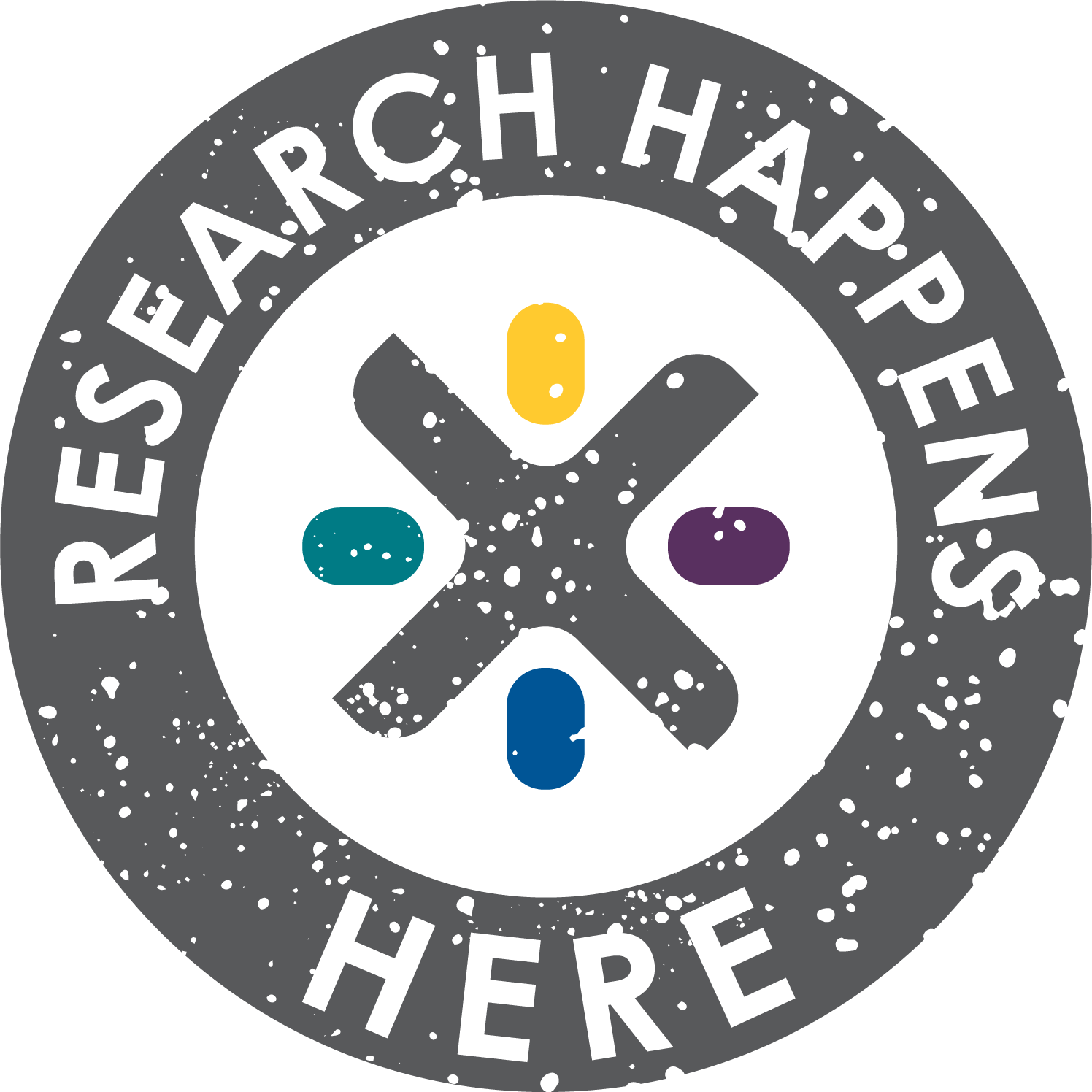 "I was so impressed with the quality of Megan's work and the perspective she brought to our team. She not only designed products that we requested, she helped guide us so that the end result was something we are all excited and proud of" said Karen Metcalfe, Assistant Director. "WE-SPARK has so many projects that require a variety of expertise, and students bring unique ideas and new energy. We hope that we can have more St. Clair College students join our student network and use their skills to expand our health research community."
When WE-SPARK pitched its Quarterly Snapshot Report to the Graphic Design class, Megan's design was chosen. She was then invited to take on an intern position. Her final products are published on the WE-SPARK website.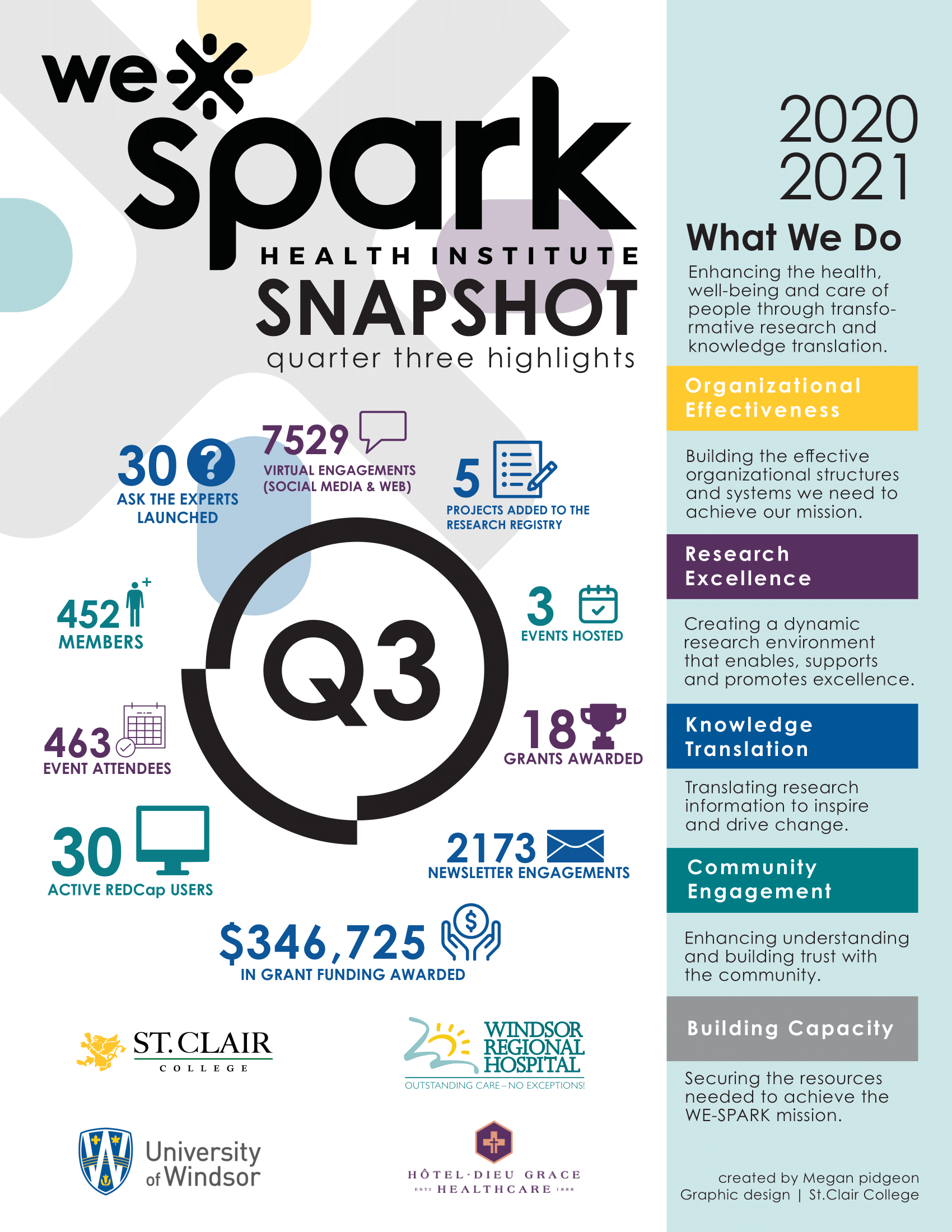 "I had a great time working with the WE-SPARK team! Everyone was incredibly kind and supportive over the time of my placement," said Megan. "I'm really proud of what we've achieved together, and I highly recommend pursing an internship with WE-SPARK. It was an amazing way to get first-hand experience in a real-world environment and make great connections."
Megan's final project is the design of a large 26-page Annual Report coming out in May.
"Megan's contribution to the WE-SPARK team is a great example of the variety of skill sets that are needed on research teams," adds Metcalfe. "With her expertise we are able to share the impact of research in a more creative and community-friendly way - a challenging yet important piece of translating research. Megan was our first intern from St. Clair College, and we hope she won't be our last!"
For more information about intern opportunities, email Karen Metcalfe at karenmet@uwindsor.ca