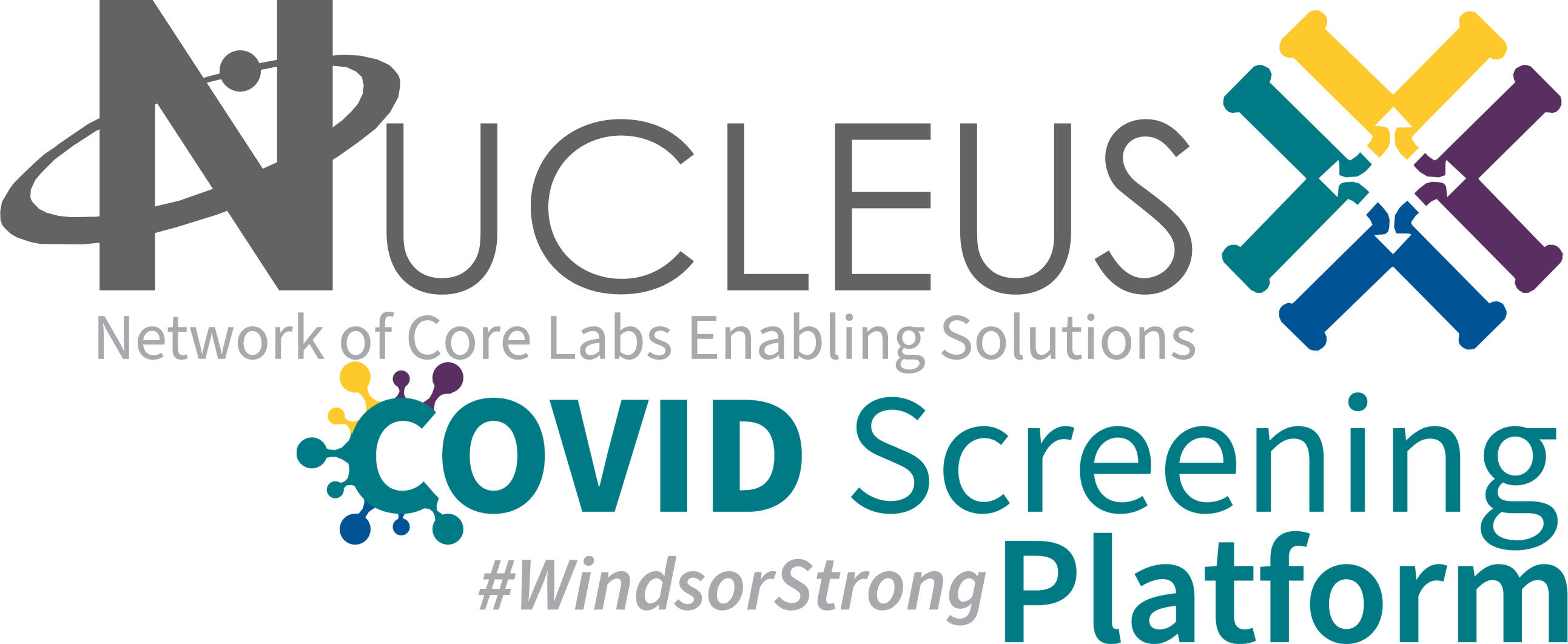 A Windsor solution to rapidly detect COVID-19 in the University of Windsor and St. Clair College community.
We expanded our currently funded projects to create a COVID-19 detection platform for our community through saliva swab surveillance testing and wastewater monitoring:
Dr. Yufeng Tong's WE-SPARK Igniting Discovery Grant
Dr. Mike Mckay's NSERC, CFI, and Ontario MECP Grants
Together, we formed a multi-disciplinary team to further heighten our defences against COVID-19.
Project Phases

Our Team
Study Oversight - Dr. Lisa Porter
Lab Oversight - Dr. Yufeng Tong; Dr. Mike McKay
Compliance and Participant Satisfaction - Dr. Kendall Soucie
Study Manager - Jackie Fong
Laboratory Manager - Dr. Qiudi Geng
Laboratory Personnel - Philip Habashy
Health and Safety - Dr. Dorota Lubanska, in consultation with Sherri Menard
Data Management - Kyle Lago (WE-SPARK); John Ulakovich (St. Clair College); Dr. Pooya Zadeh (UWindsor)
Industry Partner - S.M. Research Inc.
Interactive Dashboard
Coming Soon!