A Windsor solution to rapidly detect COVID-19 in the University of Windsor community.

Our region has implemented a surveillance-based informative framework that combines wastewater testing with low-cost saliva-based qPCR screening to monitor SARS-CoV-2. We aim to rapidly inform our community of COVID-19 positive cases to keep schools and essential sectors of the economy open while protecting vulnerable populations.

We had an information session about the saliva screening on Wednesday, September 8, 2021, at 4 PM. Please view a recording of the information session here.
Have questions about our Saliva Screening Research Study? Please email the research study manager, Jackie Fong at jfong111@uwindsor.ca or Dr. Lisa Porter at lporter@uwindsor.ca.
Please review the Phase 2 overview and the safety protocol before signing the consent form using the button below.
How it Works: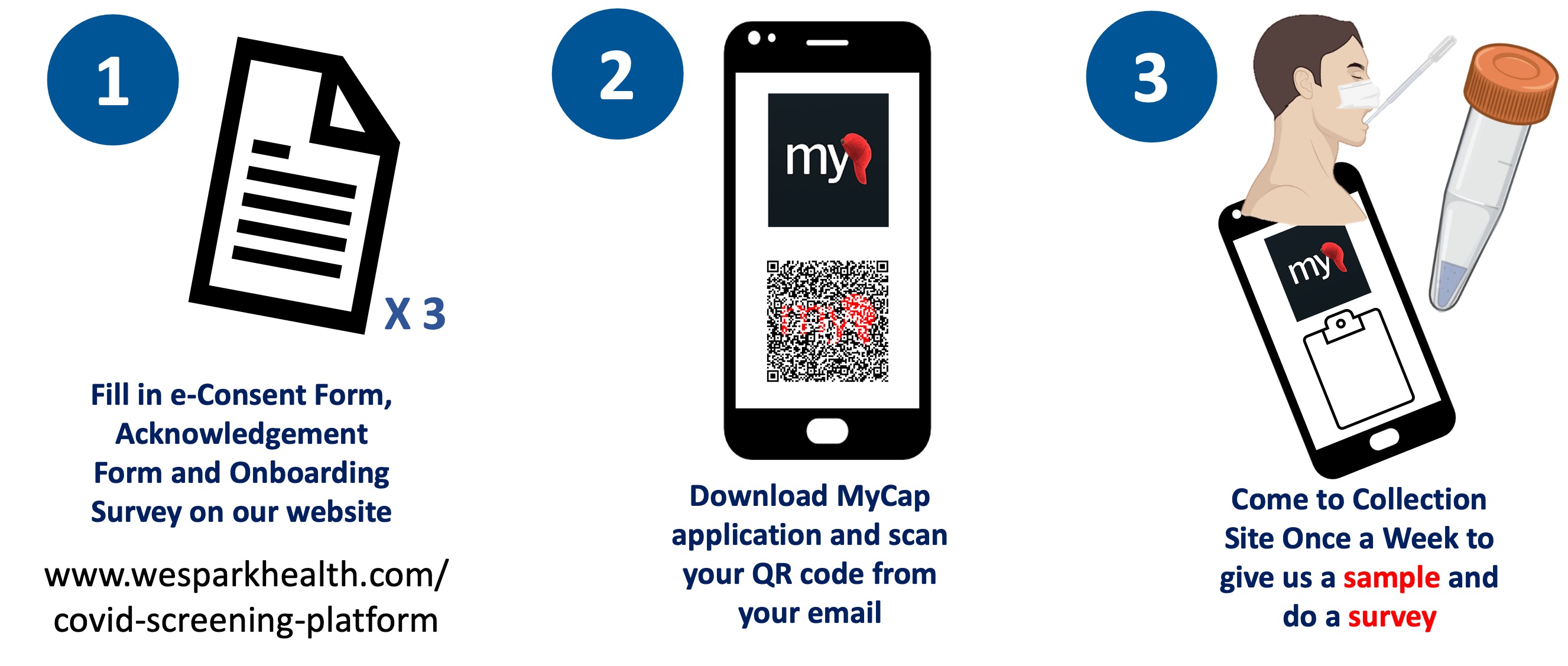 Collection Sites Location and Times:
| | |
| --- | --- |
| Essex CORe Room 105 | Tuesday - Thursday: 10 AM to 12 PM; 1 PM - 4 PM |
| Engineering Building 1st Floor | TBD |
| GLIER Room 247 | TBD |
| Toldo HEC Building Room 110 | TBD |
This interactive COVID-19 dashboard displays data from the number of tests completed through the UWindsor qPCR screening and Windsor and Essex County wastewater surveillance data.
The data on the dashboard is updated daily at 8:30 AM and 2:00 PM.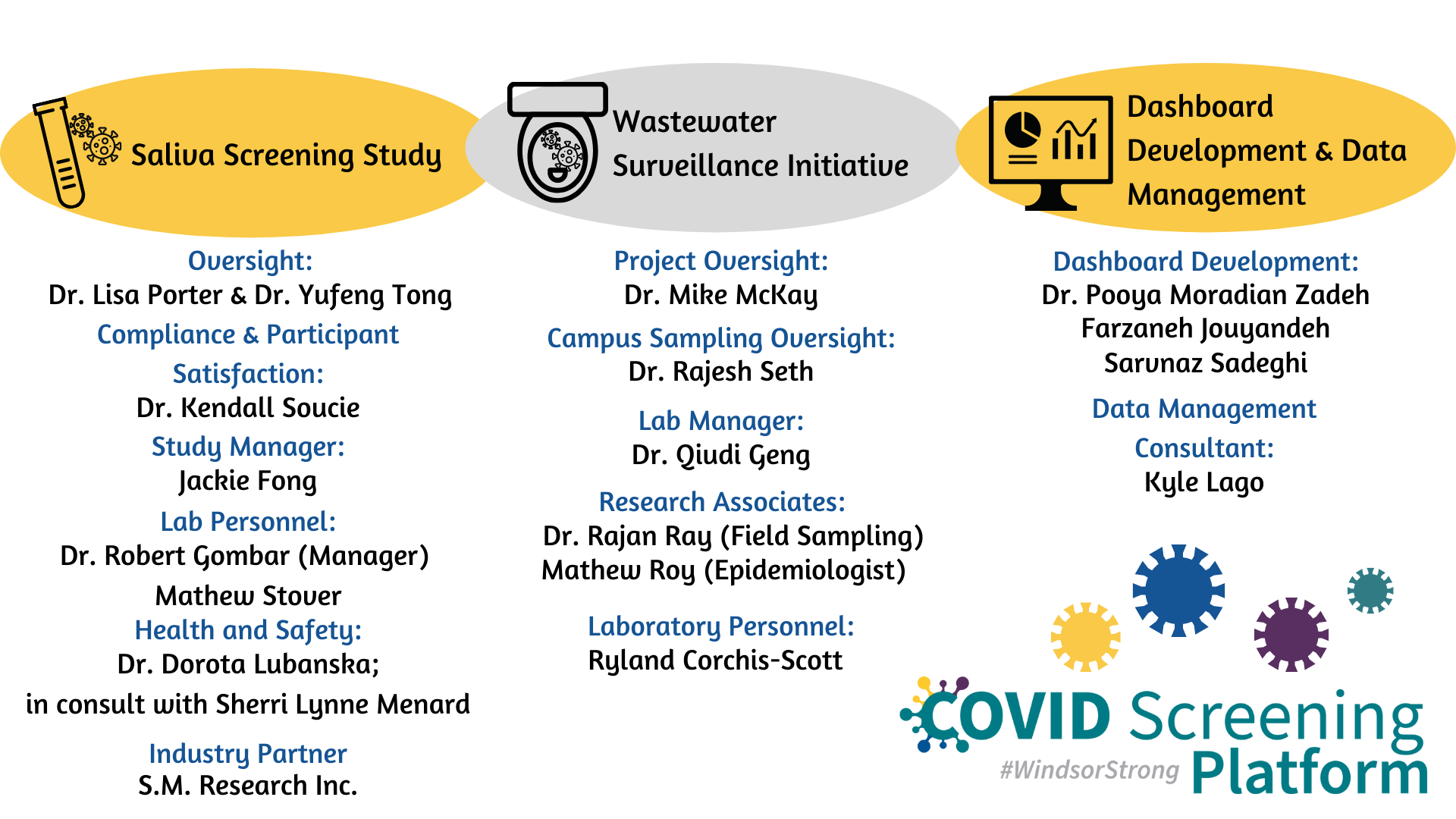 Phase 1 - Essex-CORe Researchers
We released the findings of Phase 1 on May 14, 2021. Below is a summary of the information in the Phase 1 Final Report (link to PDF).