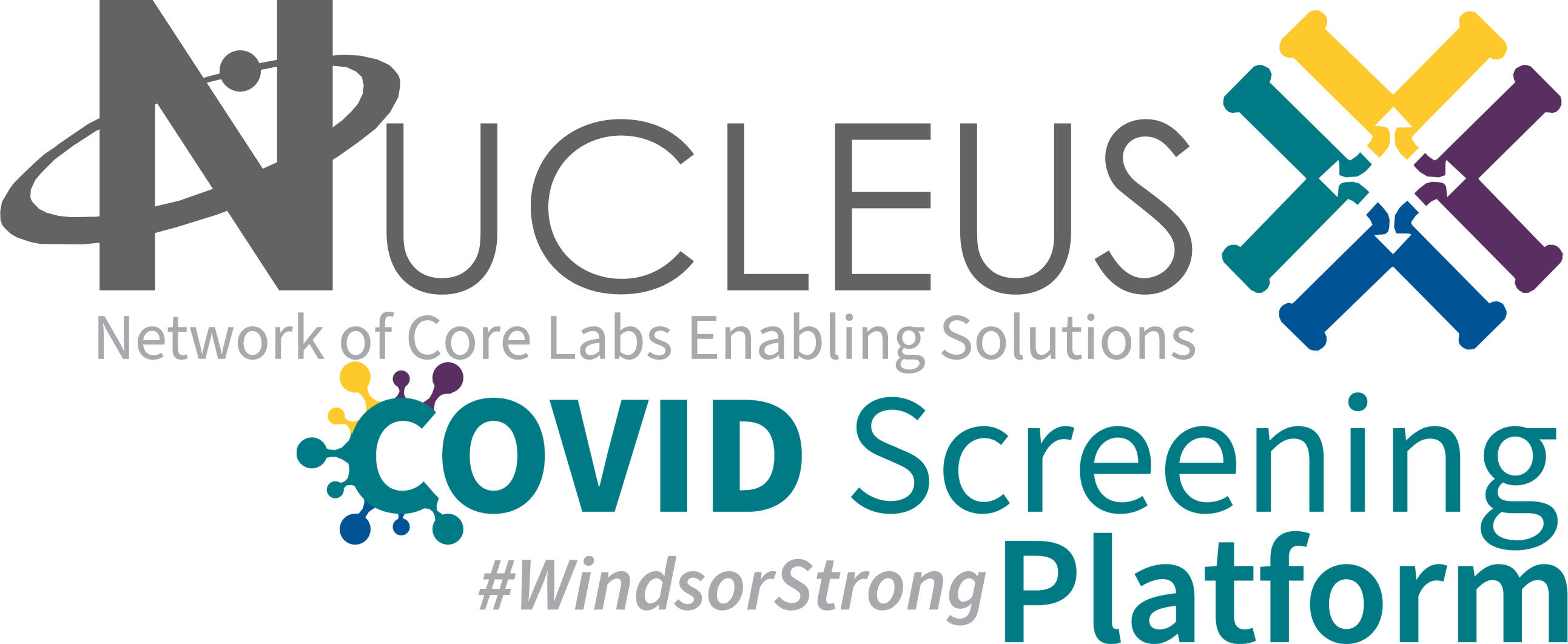 A Windsor solution to rapidly detect COVID-19 in the University of Windsor community.
Our region has implemented a surveillance-based informative framework that combines wastewater testing with low-cost saliva-based qPCR screening to monitor for SARS-CoV-2. We aim to rapidly inform our community of COVID positive cases to keep schools and essential sectors of the economy open while protecting vulnerable populations.
Project Phases

Phase 1 Final Report (link to PDF)
Our Team
Screening Study Oversight - Dr. Lisa Porter and Dr. Yufeng Tong
Wastewater Surveillance Project Oversight - Dr. Mike McKay
Wastewater Campus Sampling Oversight - Dr. Rajesh Seth
Compliance and Participant Satisfaction - Dr. Kendall Soucie
Study Manager - Jackie Fong
Laboratory Managers - Dr. Qiudi Geng and Dr. Robert Gombar
Wastewater Research Associates - Dr. Rajan Ray (Field Sampling) and Mathew Roy (Epidemiologist)
Laboratory Personnel - Philip Habashy and Ryland Corchis-Scott
Health and Safety - Dr. Dorota Lubanska, in consultation with Sherri Menard
Data Management - Kyle Lago (WE-SPARK)
Dashboard Development: Dr. Pooya Zadeh (UWindsor) with MSc students: Farzaneh Jouyandeh and Sarvnaz Sadeghi
Industry Partner - S.M. Research Inc.
Interactive Dashboard
Coming Soon!