Caregivers to adult loved ones living with mental illness or addictions in Windsor-Essex are invited to attend the inaugural Caring for the Caregiver Conference. Scheduled on October 16 and October 23, 2021 from 9:00am to 1:00pm, this virtual event will focus on education, wellness and connections. There is no cost to participate. Based on your schedule, you are more than welcome to register for one or both days of the conference using the registration link below.

The conference agenda was carefully curated based on the experiences and needs caregivers have expressed as part of the Caring for the Caregiver Study which included 78 survey responses and 21 interviews with local caregivers. Experts on the specific topics raised as part of the research will facilitate practical and educational sessions, providing for meaningful content. Caregivers will have opportunities to connect with fellow caregivers as part of small groups. Participants can also win some great prizes!

This joint project between Hôtel-Dieu Grace Healthcare, University of Windsor and WE-SPARK Health Institute is the brainchild of a local caregiver who saw a need to recognize the important role families, as informal caregivers, play in supporting their loved ones and providing relief to an underfunded mental health and addictions healthcare system.

Please email us at caring4caregivers@uwindsor.ca should you have further questions regarding the conference.

Conference Schedule

Saturday October 16th, 2021

9:00 AM Welcome

9:20 AM Research Findings

9:40 AM Consent & the Mental Health Act

11:10 AM Caregiver Panel

12:00 PM Understanding the Illness: Anxiety & Depression

12:00 PM Understanding the Illness: Schizophrenia, Bipolar & Personality Disorders

12:00 PM Understanding the Illness: Substance Use & Concurrent Disorders

1:00 PM Conclusion & Prize Draw

Saturday October 23rd, 2021

9:00 AM Welcome

9:10 AM Compassion Fatigue

10:00 AM Peer Support Groups

11:10 AM Navigating the System

12:15 PM Privacy & Consent

1:00 PM Conclusion & Prize Draw
Session Descriptions
Presentation of Research Findings
Presented By: Dr. Edward Cruz, Assistant Professor, Faculty of Nursing, University of Windsor & Principal Investigator, Caring for the Caregiver Study
Dr. Jennifer Voth, Research Associate, Hôtel-Dieu Grace Healthcare & Co-Investigator, Caring for the Caregiver Study
Session Description: Session participants will learn about the Caring for the Caregiver Study, conducted in Fall 2020 and Winter 2021, its purpose and connection to this event. Members of the research team will also provide an overview of the themes from the caregiver interviews and a snapshot of the caregiver survey results.
Consent and Mental Health Act
Presented by: Mary Jane Dykeman & Angie Hamilton
Angie Hamilton: Download Slide Deck
Session Description: Many caregivers report experiencing challenges with being viewed as a partner in their loved ones care by mental health service providers, especially doctors. In this session, Mary Jane and Angie will discuss the mental health system, including the Mental Health Act framework and community-based services, risk management considerations, privacy and consent, and strategies for being an advocate in the system.
Caregiver Panel
Session Description: This structured panel discussion will feature 4 caregivers who will share their lived experiences providing support to their loved ones. The panelists will focus on challenges and successes encountered in their roles as caregivers to family members living with mental illness or addictions. This session will reinforce that caregivers are not alone and celebrate the shared connection conference participants have to one another.
Understanding the Illness: Breakout Rooms
Breakout Room 1: Anxiety & Depression
Presented by: Dr. Zinnia Ali
Session Description: In this session, Dr. Ali will provide an overview of both anxiety and depression symptoms and how to recognize worsening symptoms. Participants will learn about practical steps to assist their loved ones in managing these illnesses. Dr. Ali will also discuss the signs of suicide and creating safety plans.
Breakout Room 2: Schizophrenia, Bipolar & Personality Disorders
Presented by: Dr. Sean Prabhu
Session Description: In this session, the focus will be on understanding bipolar disorder, schizophrenia and personality disorders, including the typical symptoms and warning signs. Participants will also learn how to provide support and increase relapse prevention. Crisis management and de-escalation strategies will also be discussed.
Breakout Room 3: Substance Use & Concurrent Disorders
Presented by: Dr. Ashan Veerakumar
Session Description: In this session, participants will understand what a 'concurrent disorder' means and learn how common, deadly, and disabling concurrent disorders can be. The principles and values of concurrent disorders care will be introduced along with local concurrent disorder treatment strategies. Caregivers will also learn when they can compassionately advocate for involuntary detention to save a life and what they can do to prevent an overdose death.
Compassion Fatigue
Presented by: Dr. Anne McLachlan, C. Psych
Session Description: Using strategies from Cognitive Behaviour Therapy (CBT), Mindfulness-CBT and Acceptance and Commitment Therapy, Dr. Anne McLachlan, psychologist, will provide information on dealing with compassion fatigue and negative emotions for caregivers. The session will give practical strategies on how to lessen the power of negative thoughts and emotions, let go of judgement, set boundaries in the caregiver relationship and choose behaviours and actions consistent with one's values as a caregiver.
Peer Support Groups
Session Description: Opportunities to connect with fellow caregivers will be provided as part of small group, private discussions among participants. Virtual break out rooms will be set up and caregivers will be assigned to a room based on the mental illness or addiction of their loved one. Caregivers can share their experience with each other in a safe, non-judgmental environment.
Navigating the System
Panelists: Patricia Thomas, Colleen Bruner-Pelletier, Judy Lear-Zylstra, Luciana Rosu-Sieza
Session Description: Navigating mental health and addiction resources can be difficult for individuals and families, especially when experiencing a crisis. We recognize the need to provide clarity on how to access mental health and addiction services so that individuals and families have timely access to them when needed. This session will; 1) explore common methods to access local mental health and addiction services, and 2) seek feedback on what is working well and what can be improved as it relates to access.
Consent & Privacy
Presented by: John T. Clark, LLP
Session Description: In this section, John will provide an overview of the legislation pertaining to consent and privacy. Information will also be presented on the rights and obligations of substitute decision-makers. Practical strategies caregivers can use when communicating with service providers will also be outlined.
Presenter Bios

Mary Jane Dykeman is a partner and co-founder at INQ Law (formerly INQ Data Law & DDO Health Law) in Toronto. She has acted as in-house/general counsel to two Toronto teaching hospitals. In her health law work, she regularly assists hospitals, long-term care homes, retirement homes and community health care organizations (including mental health and addiction agencies) to find practical solutions to legal, clinical, risk and privacy matters - including mental health, consent, capacity and substitute decision-making and difficult family issues. Since 2004, she has taught the mental health law course in the Osgoode Professional Development Health Law LL.M. (now with CAMH's Michele Warner). She has authored multiple sector reports including on mental health and addictions, seniors, and did work for The Change Foundation on privacy and barriers faced by family caregivers navigating the health system. She partnered with the Advocacy Centre for the Elderly to write two Law Commission papers on health care consent and advance care planning. Her data practice includes privacy, cybersecurity, and artificial intelligence in the health space, helping global companies innovate with trust. Mary Jane is past Chair of the Board of the Alzheimer Society of Toronto and Deputy Chair of the research ethics board at Canadian Blood Services; and is on the Advisory Committee for the Temerty Centre for Artificial Intelligence, Research and Education in Medicine (T-CAIREM) at the University of Toronto.

Angie Hamilton is the Executive Director and Co-Founder of Families for Addiction Recovery (FAR). She graduated from McGill University in 1984 with a Bachelor of Civil Law (B.C.L.) and a Bachelor of Laws (LL.B). After being called to the Ontario Bar in 1986, she practiced law in the area of Tax and Estate Planning for 18 years. She represents FAR on the Toronto Drug Strategy Panel of Toronto Public Health. Angie is a Board Member of The Ontario Family Caregivers' Advisory Network and a member of the Public Policy Committee of the Canadian Society of Addiction Medicine. She was a member of the National Board of MADD Canada from 2014 to 2020 and the Chair of their Public Policy Committee. Angie is or has been a member of various advisory committees for organizations such as The Canadian Centre on Substance Use and Addiction, The Mental Health Commission of Canada, Children's Mental Health Ontario and The Change Foundation.
Through lived experience with one of her son's struggles with addiction, Angie has developed a passion for supporting other families struggling with addiction, compassion for those in active addiction and an immense respect for those living in recovery. She gives presentations to the medical community, law enforcement, religious organizations and other community groups to break down stigma and raise understanding of addiction as a preventable and treatable illness.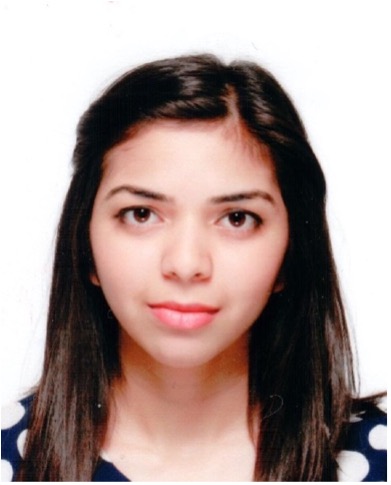 Dr. Zinnia Ali is a 4th year Psychiatry resident. She is completing her training with Schulich School of Medicine through the University of Western Ontario. Dr. Ali has participated in diverse research projects including mood and anxiety disorders with comorbid medical conditions. She has a keen interest in child and adolescent mental health, especially pertaining to mood disorders and eating disorders. Outside of medicine, Dr. Ali is an avid reader and loves to travel.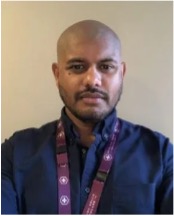 Sean Prabhu is a Psychiatrist with experience in both emergency/inpatient and outpatient settings. He has experience in treating a variety of mental illnesses including neurocognitive disorders, mood disorders, anxiety disorders, psychotic disorders and personality disorders. His patients have included those in geriatric, acquired brain injury and intellectual disability populations. More recently he has taken an interest in the treatment of substance use disorders as he has seen this affliction take hold of his local community.
He obtained an undergraduate degree in Human Behavioural Biology at the University of Toronto and a medical degree from St. George's University. He completed his residency in Psychiatry at Wayne State University and a fellowship in Consult Psychiatry Medicine at George Washington University.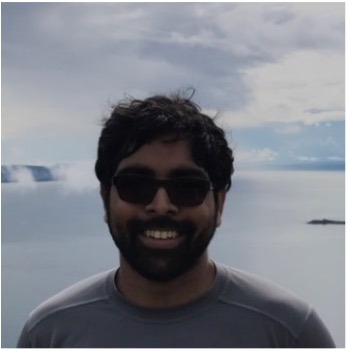 Dr. Ashan Veerakumar is a third year psychiatry resident of the Schulich School of Medicine and Dentistry. He completed his undergrad and medical school in Baltimore, Maryland, USA, with additional research fellowship training in Atlanta, Georgia, USA. During medical school, he was involved in a harm reduction initiative to train bystanders to administer naloxone to reverse opioid overdoses. Experiences such as this taught him the value of community participation and how instrumental caregiver support can be for meaningful mental health recovery. Dr. Veerakumar's interests outside of psychiatry include exploring restaurants, traveling, reading and occasionally cooking.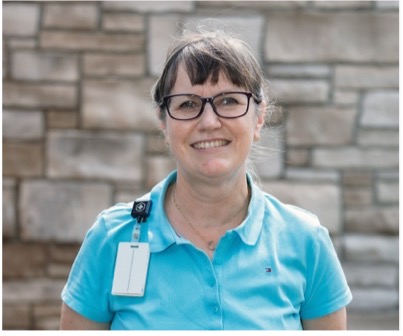 Dr. Anne McLachlan, C.Psych., is a psychologist registered to provide services to adults and seniors in neuropsychology, & clinical and rehabilitation psychology. She completed her B.A. at Western University and her M.A. and Ph.D. in clinical psychology at Queen's University at Kingston. Over the past 27 years, she has provided neuropsychological and psychological assessments and interventions to a variety of programs (adult mental health and rehabilitation) at the HDGH Western campus. Currently, she brings her expertise in diagnosis of neurocognitive and psychological disorders as well as psychological interventions to outpatients in the Acquired Brain Injury Program and inpatients on the Rehabilitation and Complex Medical Care units. Supervising clinical neuropsychology doctoral students from the University of Windsor, she is mentoring the next generation of neuropsychologists.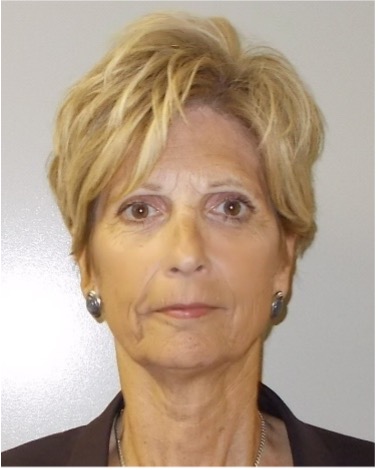 Patricia Thomas is the Integrated Manager of Mental Health Services for the Canadian Mental Health Association and Hotel-Dieu Grace Healthcare. Prior to this, she was the Program Manager for a Children's Mental Health Centre. She received her undergraduate and graduate degree in education from the University of Windsor. Patricia's key interest is in innovative Healthcare Systems change, which supports the reduction in health inequalities.
Patricia is proud to be a member of both HDGH and CMHA, whose focus is on providing services to those who are vulnerable and struggling with their mental health. Patricia oversees the Wellness Program and Coordinated Access at the Crisis and Mental Wellness Centre, located at 744 Ouellette Avenue and is actively involved in mental health and addictions access related programming. Outside of work, Patricia is active in family and wellness activities.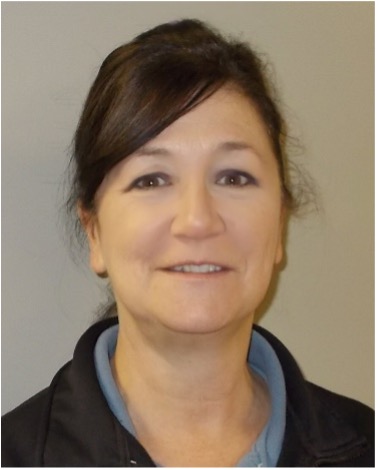 Colleen Bruner-Pelletier is the Operations Manager of the Hotel-Dieu Grace Healthcare's Community Crisis Centre, which is physically located at 744 Ouellette Avenue in the Crisis and Mental Wellness Centre. Prior to this, she worked as a mental health crisis worker for over 13 years. She received her BSW from University of Windsor in 2005 and her MSW from Wayne State University in 2007. Colleen's key interest is in crisis work and suicide prevention and she feels fortunate to be working with such a dedicated and compassionate staff who share her same passion! Colleen is actively involved in access related Mental Health and Addictions programming. Outside of work, she is the proud grandmother to two grandsons, Fulton and Dominic.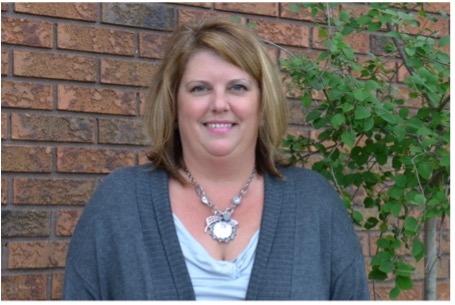 Judy has had a full career as a Registered Nurse in both the United States and Canada. She has experience working in a RAAM clinic and has a passion for addiction medicine, with a desire to partner with people where they are. Judy has worked at the bedside, in the Operating Room, the ICU, managing and growing programs. She has been a parish nurse and licensed minister. Judy is currently managing the addictions programs at Hotel-Dieu Grace Healthcare, including: Addiction Assessment and Referral, which is located at 744 Ouellette Avenue in the Crisis and Mental Wellness Centre, as well as Community and Residential Withdrawal Management Services which are based at the Tayfour Campus of HDGH. Judy is actively involved with access related mental health and addictions programming.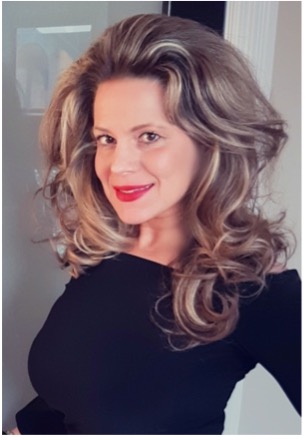 Luciana Rosu-Sieza is the Executive Director at the Bulimia Anorexia Nervosa Association (BANA). For 8 years she held the position of Health Promotion Manager prior to being appointed as the Executive Director in 2012. Luciana graduated from the University of Windsor in Psychology with a minor in French. She is an alumni of Leadership Windsor Essex class of 2008. She is involved in many aspects of prevention, education and advocacy for those who are directly and indirectly affected by Eating Disorders. Luciana was instrumental in the development of the centralized intake for eating disorders in Windsor-Essex. She has delivered hundreds of workshops on topics of self-esteem, body image, media literacy, nutrition, advocacy and leadership. She has had the privilege of wearing many hats in her career from volunteer management, fundraising, community engagement, leadership, advocacy and more. Her proudest accomplishment in life is being the mom of Gabriela, Antonio and wife to Tony.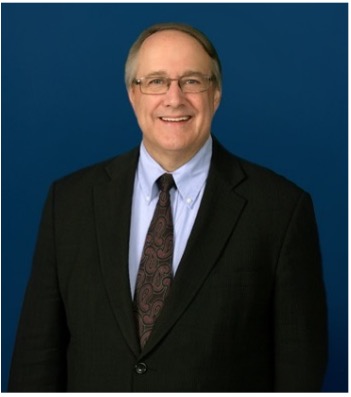 John T. Clark is a Senior Counsel with Miller Canfield in Windsor. John has extensive experience in business, business succession and estate planning for small- and medium-sized business enterprises and their principals. He also provides corporate governance, organizational and commercial advice and services to businesses, as well as nonprofit and charitable government-funded agencies and organizations. Complementing John's estate planning advice and service is his expertise in estate and trust administration, including probate, asset realization, income tax, estate accounting and dispute settlement. John's commercial advice and service extends to commercial and residential real estate, particularly retirement development and housing, where he is considered the leading legal authority on life lease housing.
John is a frequent speaker on subjects related to his practice and is very committed to legal education and professional competence. He co-chairs an annual Law Society of Ontario continuing legal education program on probate practice, and he is a sessional instructor in Estate Planning and Administration at the Faculty of Law, University of Windsor. He is also a charter member and has served since 2007 on the Law Society of Ontario's Solicitors' Advisory Committee, which is charged with setting the annual Law Society licensing examinations and establishing competency standards for applicants to the Bar of Ontario.
John is recognized for his contributions to the community, having served and chaired the boards of directors and committees of several local and provincial social, health care and business organizations throughout his career.