Jun 28, 2022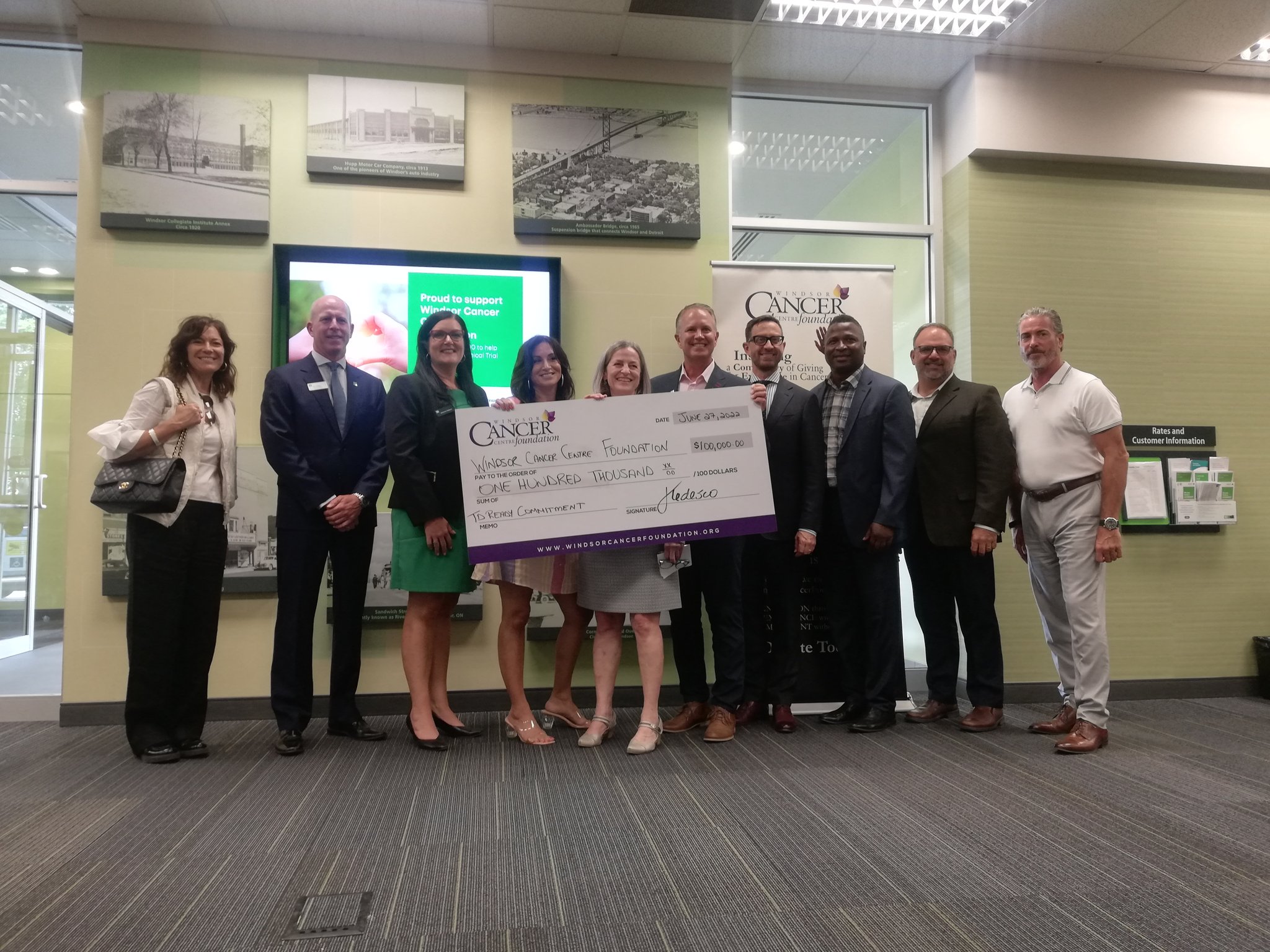 The TD Bank Group on Monday announced it was donating $100,000 to the Windsor Cancer Centre Foundation with an aim to "dramatically increase access to clinical trials for cancer patients in our region."
The investment into newer technology will permit more than 30 patients per week to be assessed for eligibility into clinical trials, compared to the current rate of just four patients per week reviewed with existing technology.
"Assessing more patients sooner will get more local patients into these clinical trials, which in turn means treatments can be approved and made available faster," the foundation said in a statement. "Time is also of the essence for clinical trials. Currently, one third of cancer patients with access to trials are too late in their cancer journey, making them ineligible."
The new funds will permit the addition of artificial intelligence (AI) to more speedily assess cancer patients.
"Navigating clinical trials is time-consuming for patients and health-care professionals," said Dr. Caroline Hamm, clinical research director with the WE-Spark Health Institute's cancer program. The TD funding, she added, "will significantly improve access to clinical trials by using artificial intelligence to decrease the time spent finding trials and, most importantly, it will save lives."
According to the Ontario Institute for Cancer Research, only eight per cent of cancer patients in Ontario in 2018 were recruited to clinical trials, with that number dropping at community hospitals like Windsor Regional Hospital to fewer than two per cent.
Courtesy: https://windsorstar.com/news/local-news/td-bank-donates-100k-to-windsor-cancer-centre-to-boost-trials