Oct 06, 2021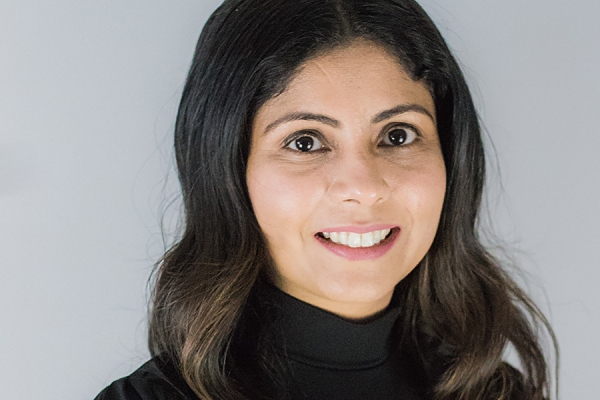 Devinder Moudgil is the WE-Spark Health Institute's first medical student research associate.
In her new role as medical student research associate at the WE-Spark Health Institute, Devinder Moudgil will engage the Schulich School of Medicine & Dentistry – Windsor Campus in integrating its students into the local research ecosystem.
"I am excited to join the passionate WE-Spark team members who take immense pride in transforming the health research landscape of the Windsor-Essex region," says Dr. Moudgil. "My commitment to engaging students in research stems from my own research experiences, and I remain passionate about continuing this journey and inspiring young and emerging students."
A scientist by training, Moudgil has a doctoral degree in oncology from the University of Alberta. She joins WE-Spark from the UWindsor Office of Research and Innovation, where she supported new technology protection and commercialization processes. Moudgil will promote research opportunities in the institute's partner institutions: the University of Windsor, Windsor Regional Hospital, Hôtel Dieu Grace Healthcare, and St. Clair College.
"We are very excited to have someone with such an extensive background join us in this critical role," says WE-Spark executive director Lisa Porter. "The expertise she brings in research development and previous success working with the Windsor Cancer Research Academic team will further strengthen our medical student research program development."
Courtesy: https://www.uwindsor.ca/dailynews/2021-10-05/position-dedicated-integrating-med-students-local-research