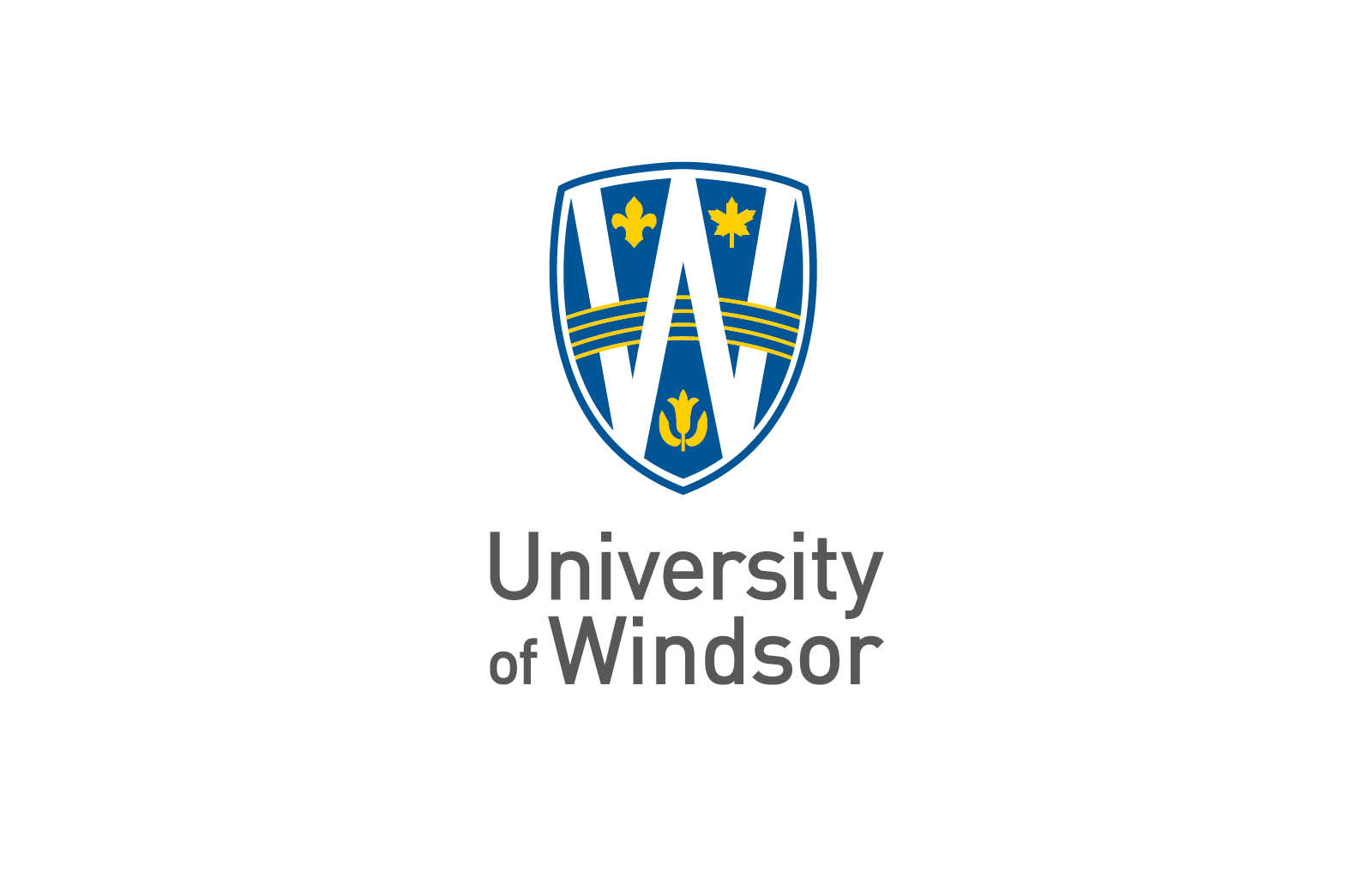 The study aims to develop a better understanding of accessibility, usability, and user experience in gym environments.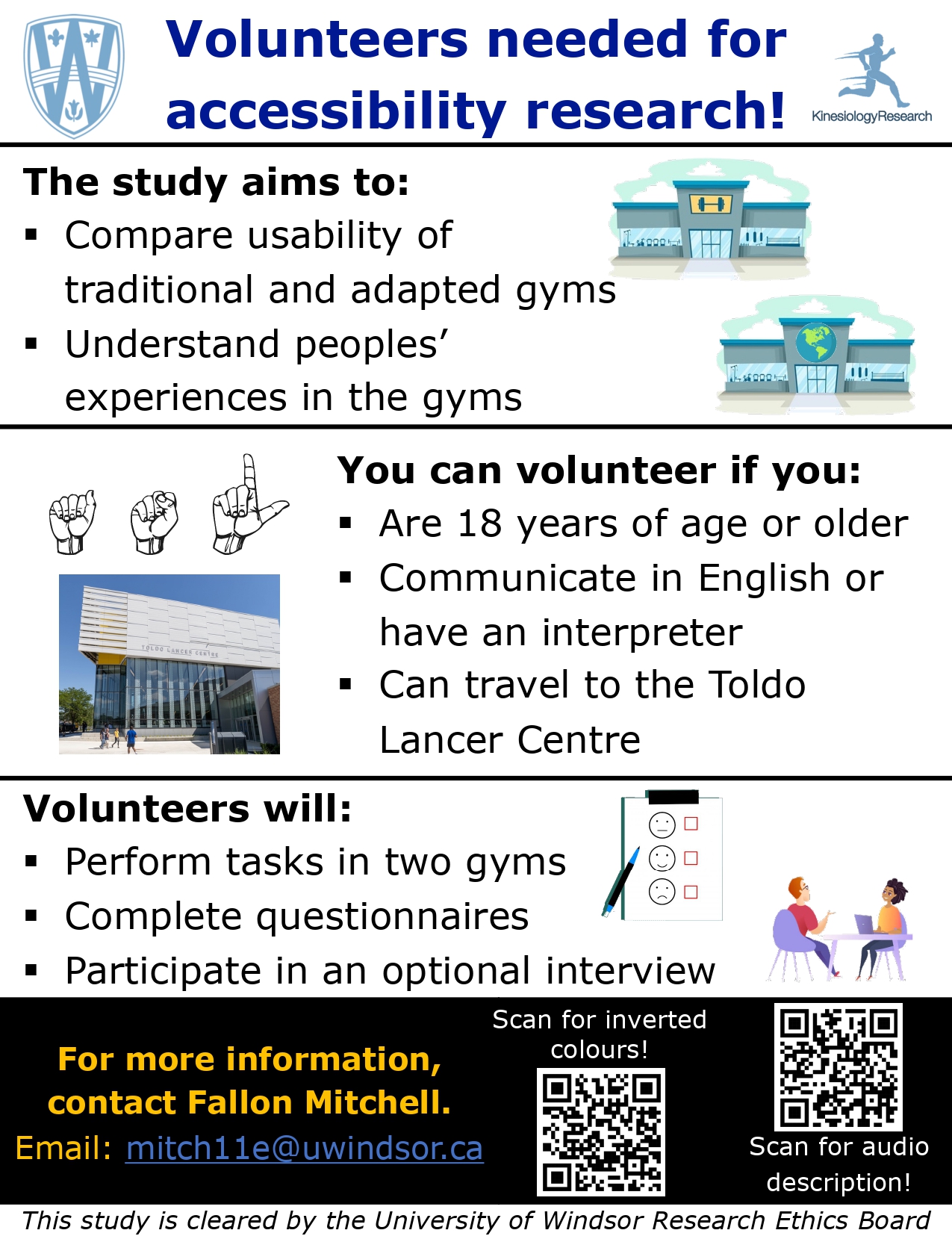 What Does The Study Involve?
Participants will perform a series of tasks in two different gyms at the University of Windsor's Toldo Lancer Centre. One gym will have a traditional design, the other will be adapted to reflect universal accessibility. While participants complete the tasks, they will be asked to say their thoughts aloud, audio and video recording will be used to document thoughts and observe body language. Questionnaires will be administered after each task to collect perceptions of usability and user experience. After performing all tasks, participants will be invited to a short interview (about 30 minutes) to further discuss their experiences in the gyms.
Location
University of Windsor
Principal Investigator
Fallon Mitchell (PhD Candidate)
Who Is Needed?
Other
Communicate in English or have interpreter during the study. Must be able to travel to University of Windsor Toldo Lancer Centre.
Research Objectives
Study End Date
Nov/30/2023
For more information, contact Fallon Mitchell at mitch11e@uwindsor.ca