Aug 23, 2023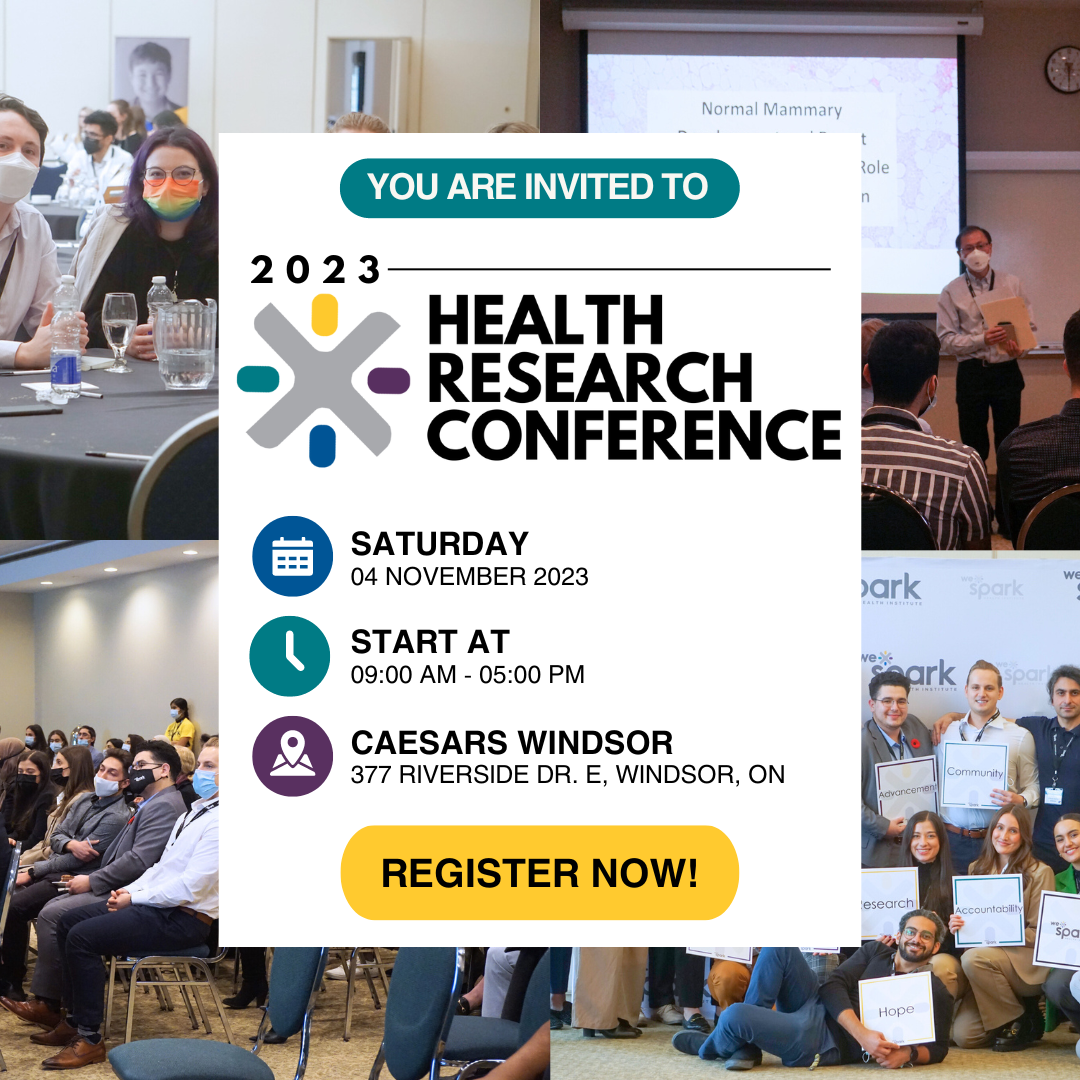 WE-SPARK Health Institute is hosting its annual health research conference in November.
This is an opportunity for the health research community to learn from renowned experts, stay up-to-date with the latest advancements, and to present, share, and discuss health research projects.
The carefully curated program is designed to provide maximum opportunity to learn, network, present, and address key issues and advancements in health research across Windsor/Essex.
All health researchers, clinicians, students, and trainees are welcome to attend. People of all stages of their career and training are invited to submit abstracts for poster or oral presentations.
· Students $85, Early Bird $50
· General Admission $225, Early Bird $170
Early Bird rates are available until September 15, 2023.
The event will be held November 4, 2023 at Caesars Windsor, 377 Riverside Drive E., Windsor ON. For more information and to register please click here.
WE-SPARK Health Institute is supported by an innovative partnership between the University of Windsor and Erie Shores HealthCare, Hôtel-Dieu Grace Healthcare, St. Clair College, and Windsor Regional Hospital that brings together health research strengths, expertise, and infrastructure from across the Windsor/Essex region.