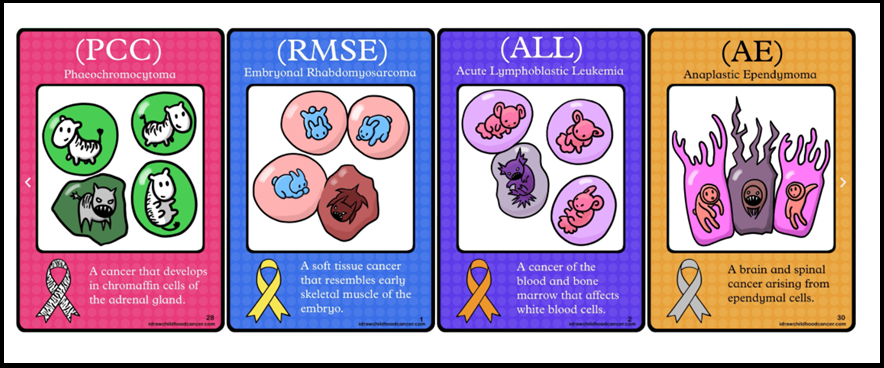 Newly graduated University of Windsor student Kaila Wilson has created a one-of-a-kind tool for local organization Fight Like Mason Foundation to help families with children going through cancer treatment.
"As a parent first and a forever student I created this resource to help other parents understand what it looks like to have a child going through cancer treatment in Windsor/Essex," said Wilson. "With so much available online these days, it can be overwhelming and hard to find a resource that is research-based, up-to-date, and local. I wanted to help direct parents to credible sources of information and community-based resources, so it is one less thing to navigate during a difficult time for families."
Wilson created the handbook as part of her Cancer Undergraduate Research & Education (CURE) course. CURE (BIOM 3750-1) engages students in learning about the science of cancer and directions in cancer research. Students get a chance to interact with scientists conducting a spectrum of multidisciplinary research and work in collaborative teams to design and implement tools to communicate cancer research to the public, to patients, to other students, and to the government.
"CURES is a hands-on learning course where students' ideas directly contribute to moving cancer research forward in Windsor-Essex" said Dr. Lisa Porter, Biology Professor and Executive Director WE-SPARK Health Institute. "Our students are bright, they have amazing talent and their contributions are making a direct impact in our community."
The Fight Like Mason Foundation was formed by Iain Macri and Chantelle Bacon, parents of Mason Bacon-Macri. Their son Mason was diagnosed with Rhabdomyosarcoma (a form of childhood cancer) on May 4th, 2015 at the age of two, passing away June 27, 2016 at the age of four. They advocate all year, and every September they designate all of their fundraising dollars to childhood cancer research programs donating $300,000 to date.
"The Paediatric Oncology handbook from Kaila is a fantastic resource for anyone seeking information regarding childhood cancer, in a clear and concise way" said Iain Macri. "Plus, the illustrations are a great visual, we knew it had to up on our new website!"
View The Paediatric Oncology Handbook here: https://fightlikemason.org/index.php/resources.
Click here for more information about the University of Windsor CURES course.
Courtesy: https://www.uwindsor.ca/dailynews/2020-10-16/unique-paediatric-oncology-handbook-created-local-charity