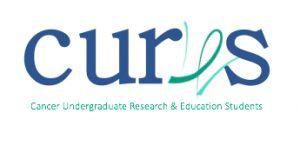 WCRG has over 50 undergraduate student volunteers who are vital to our success. Volunteers play a key role in a growing number of initiatives including:
Science Rendezvous
WCRG Think Tank Series
WRH Cancer Education Days
Faculty of Science PASS program
Brain Tumour Foundation of Canada Windsor Walk
WCRG Halloween Open House
Let's Talk Cancer
Open Streets Windsor
YMCA FOY Program
A Scientist Like Her
Soapbox Science
Ride for Dad
Cheers to Hope
World Cancer Day
WCRG Biennial International Cancer Research Conference
Students interested in becoming a WCRG volunteer are required to take SCIE 3750. This University of Windsor course formalizes the entry into the WCRG Volunteer CURES team by providing the necessary information, skills, and training for students to effectively communicate about cancer research to the public.